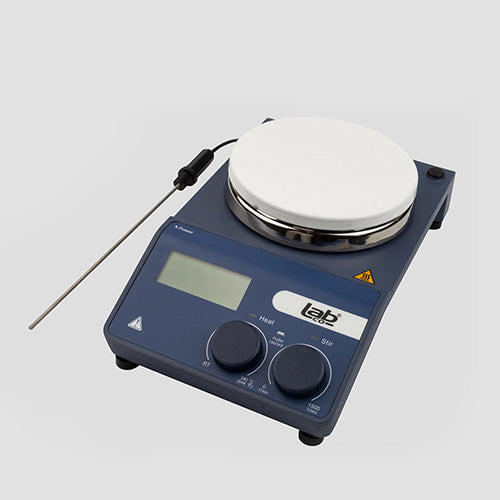 A Magnetic Stir Bar is the magnetic bar placed within the liquid which provides the stirring action. The stir bar's motion is driven by another rotating magnet magnetic stirrer hotplate device, beneath the vessel containing the liquid.
A Magnetic Stirrer Hotplate is a laboratory device that employs a rotating magnetic field to cause a stir bar (or flea) immersed in a liquid to spin very quickly, thus stirring it, in addition to heating.
A Vacuum Pumps main function is to remove gas molecules from a sealed volume and leave a partial vacuum behind. Basically, it is used to pull out air and gases from a sealed or confined space due to which the space is left out of any gas and air molecules. This pressure gradient creates a pulling force. 
Bottle Top Dispensers are a safe, accurate and efficient way to measure and dispense liquids straight from the bottle. This involves a piston on a plunger which is pushed down against a spring: as the spring pushes the piston back into its original position, it draws the medium up from a reservoir underneath. When pushed down again, plunger infuses the medium out the dispenser tip.
---